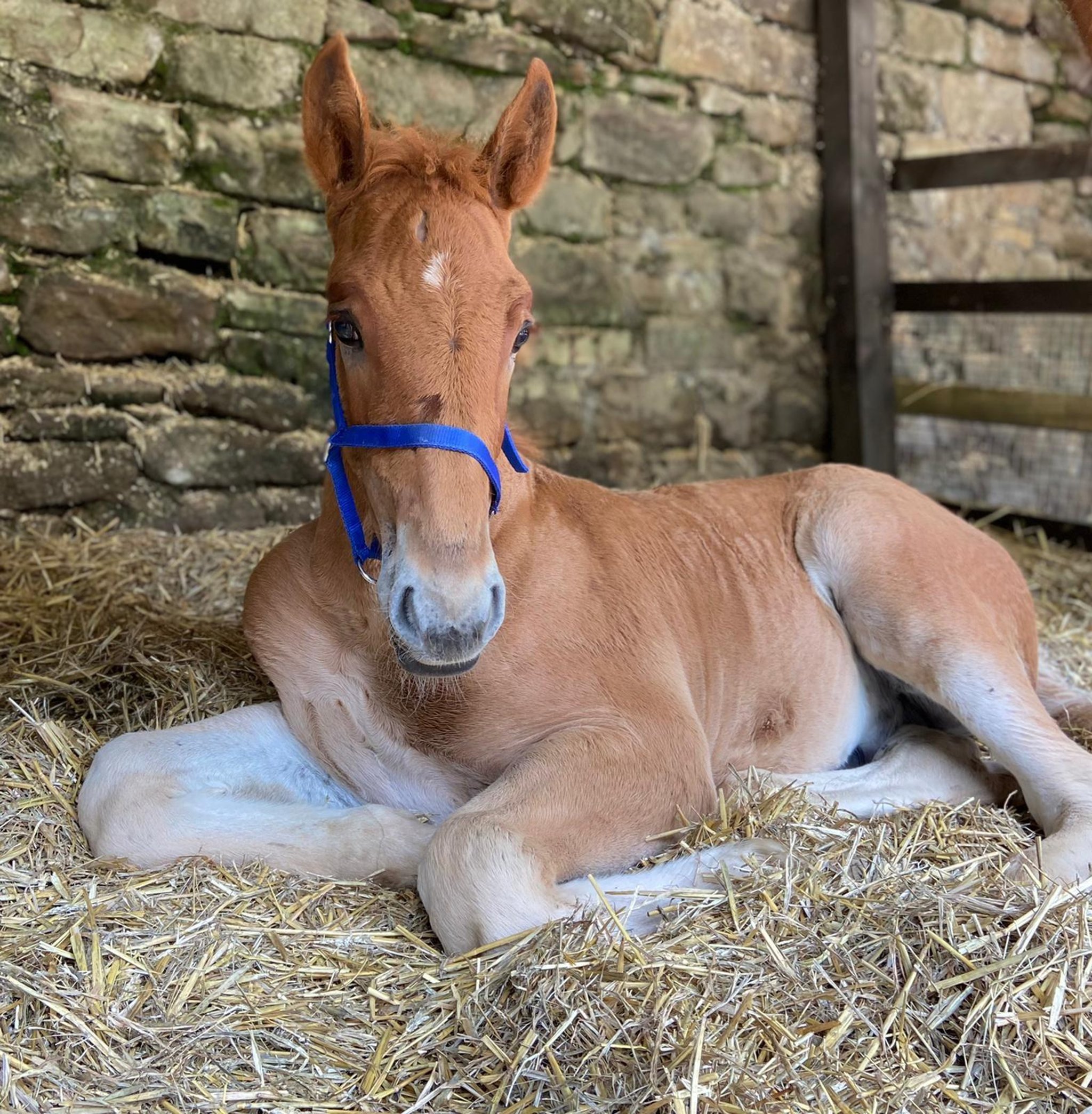 Chatsworth farm welcomes new Huxley foal from critically endangered breed of horse
Eugenie, the backyard Suffolk Punch mare gave birth in April to a magnificent foal, to be called Huxley, and the couple have now returned from the stud farm and are already wooing visitors and estate staff.
They generally spend their days in the lower yard near the entrance and their evenings in the backyard enclosures.
Rachel Kearsey, farm worker, said: "Eugenie was delighted to be returning to the farmyard – neighing with excitement as the trailer pulled her back to the yard.
Huxley gets used to being the center of Chatsworth's attention.
"Huxley has been a huge hit with visitors. He was very shy at first, but his cheeky personality shines through now. "
Chatsworth is home to a number of the country's rarest cattle and equine breeds, including County Horses, Albion Cattle, Gloucestershire Old Spot Pigs, Bagot Goats, Cream Legbar Chickens, British Landrace Pigs and Eriskay ponies.
There are less than 500 registered Suffolk horses in the UK, and Eugenie is one of 72 females, making them more endangered than the giant panda.
Huxley is one of the best foals born this year and is a big addition to the breeding program.
Huxley with his mother Eugenie.
Accredited by the national Rare Breeds Survival Trust (RBST) charity earlier this year, Chatsworth is now one of 25 farm parks engaged in critical conservation work.
The farmyard is open all summer. For details, see chatsworth.org.
Read more
Read more
Plans to transform Buxton nightclub into dental surgery submitted to council