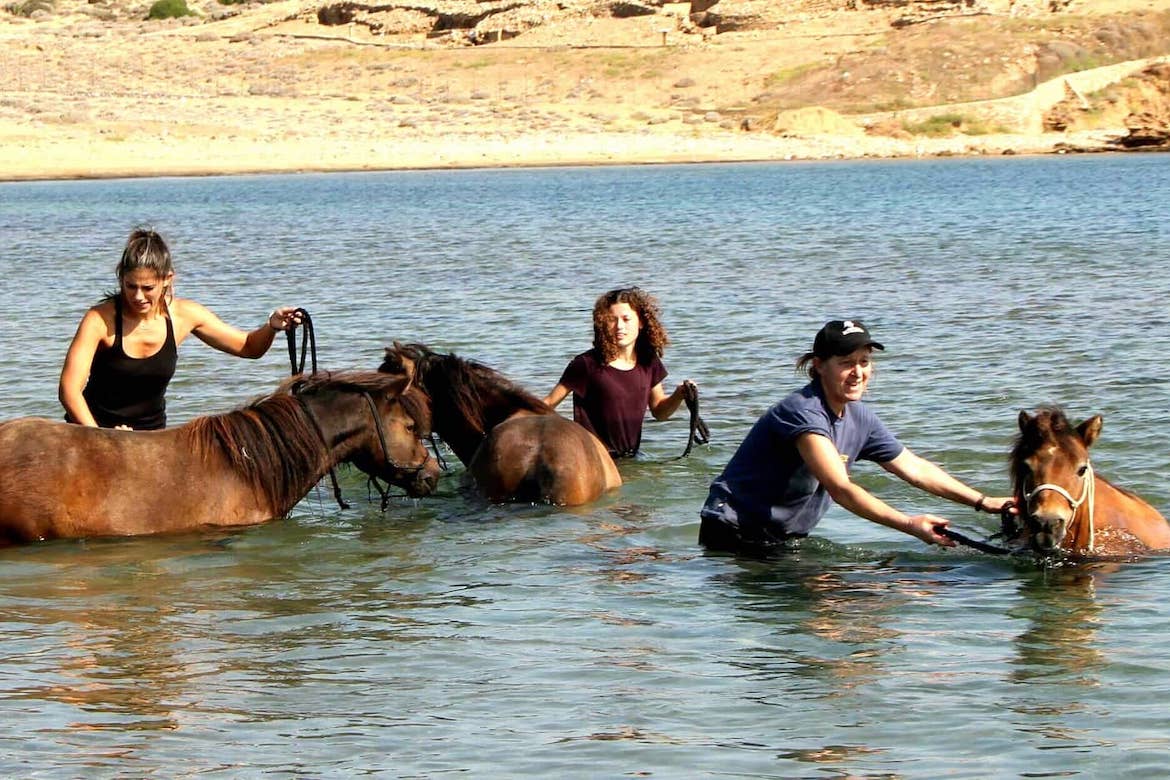 Rare Greek Island Horse Breed Needs Help To Survive
A rare and endangered breed of horse, indigenous to Greece since ancient times, is under threat after a difficult year.
The endangered Skyrian horse is one of the rarest horse breeds in the world with around 260 in Greece. Most of the horses, 187 to be exact, live on the Aegean island of Skyros.
But after a tough year that included intense heat, heavy rainfall and strong winds, the horses face a tough winter.
A group of volunteers who work tirelessly to care for the horses have set up a crowdfunding campaign to help raise much-needed funds.
"It has been a difficult year for many, and like many other conservation and animal welfare projects, the pandemic has affected our income," Amanda Simpson of the Skyros Island Horse Trust told the Pappas Post. "Unfortunately, our project was also affected by changing weather conditions."
Simpson said it's never easy for the project to survive and this has been an extremely difficult year.
"Catastrophic late-season rains followed by intense heat caused a 50 percent drop in the meadow hay harvest in Greece, making animal feed scarce and extremely expensive," she said.
Simpson says that due to heavy rains at harvest time, oat hay also suffered and irrigated alfalfa prices soared 30 percent due to increased electricity prices in Greece.
"All of this makes our task of feeding 34 endangered Skyrian horses more difficult," she said.
She and her team are urgently trying to raise $ 13,500 through their crowdfunding campaign to fix shelters and fences and buy a big hay truck. The group tries to protect the 34 endangered Skyrian horses and the two rescue horses in their care.
To learn more about the Skyros Island Horse Trust and the horses they care for, follow them on Facebook and Instagram.
---
Is the Pappas Post worth $ 5 a month for all the content you read? Every month, we publish dozens of articles that educate, inform, entertain, inspire and enrich the thousands of people who read The Pappas Post. I ask those who frequent the site to participate and help keep the quality of our content high and free. Click here and start your monthly or annual support today. If you choose to pay (a) $ 5 / month or more Where (b) $ 50 / year or more then you can browse our site without any advertising!
Click here if you would like to subscribe to the weekly update of The Pappas Post